20 Jul

Home Warranty Plans 101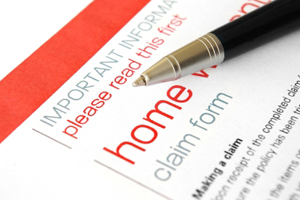 One commonly overlooked component involved with buying and owning a home is a home warranty plan, and although it may seem like a minuscule detail in the grand scheme of things, the warranty ultimately can save a homeowner a great deal of frustration and cost. Home warranty plans vary dramatically based on coverage and the provider, but typically they have a handful of items in common.
The cost of a home warranty plan is hard to pinpoint, as it depends on the type and extent of coverage the homeowner in seeking. Plans may be as low as $200 and as high as $800, and although the details of a plan are unique to the agreement, they usually work in a similar fashion.
If there is a problem with an appliance, the homeowner contacts the home warranty company.
The home warranty company contracts one of the providers it has an established relationship with.
The provider contacts the homeowner to arrange a time to come out and inspect the appliance.
The provider fixes the appliance or replaces the appliance if it cannot be fixed.
The homeowner may have to pay a small fee for the service, depending on the policy.
In addition, there are certain restrictions that exist in polices. Again, the details of these restrictions may vary based on the provider and coverage. In general, there are specific items can prohibit an item from being covered, including damage due to improper maintenance, incorrect installation or wear that isn't considered natural.