21 Nov

California Real Estate Laws and Regulations You Need to Know About in 2012: Part Three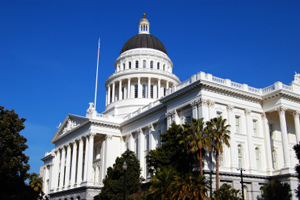 We are down to the last five real estate laws and regulations that will go into affect in the near future. These new regulations include information about citations, escrows, exemptions, appraisal issues, and items pertaining to small claims court. With only a few months remaining in 2011, we hope that your year wraps up on a very successful note!
DRE Issuing Citations and Fines: Starting January 1, 2012, the DRE can issue a citation and fine up to $2,500 if, upon investigation, it has cause to believe that a licensee has violated the DRE rules, or a unlicensed person has engaged in licensed activities.  The person cited can request a hearing within 30 days from receipt of the citation.  The citation and fine will be in lieu of DRE disciplinary action for the offense cited, and the citation will not be reported as discipline.  However, failure to comply with the terms of the citation or pay the fine within a reasonable time specified by the DRE shall result in disciplinary action and non-renewal of license.  The DRE may also apply to a superior court for a judgment in the amount of the fine and an order compelling compliance.  All administrative fines collected will be deposited into the Real Estate Recovery Fund, which has, under Senate Bill 706, been renamed the Consumer Recovery Account.  Additionally under this law, if the DRE delays the renewal of a license due to a pending disciplinary action, the license will not expire until the results of the disciplinary action are final or the license is voluntarily surrendered, whichever occurs first.  This law also gives the DRE the authority to make public information confirming the fact of certain investigations or proceedings regarding a licensee, and to apply for a court order to enforce a subpoena if a licensee has refused to obey.  Senate Bill 53.
Reporting Broker-Owned Escrows and Securities Qualification Exemptions: Starting July 1, 2012, a broker who conducts escrow activities for five or more transactions in a calendar year under the broker exemption from the Escrow Law, or whose escrow activities are $1 million or more in a calendar year, must file with the DRE an annual report of the number of escrows and dollar volume.  The report must be filed within 60 days after the end of a calendar year in which the threshold is met.  A failure to submit the report will be penalized at $50 per day for the first 30 days and $100 per day thereafter, up to $10,000.  A broker who fails to pay the penalty may be subject to license suspension or revocation.  All penalties collected will be deposited into the Consumer Recovery Account under the Real Estate Recovery Program.  Effective January 1, 2012, this law also requires a broker who files certain information with the DRE for an exemption from securities qualification to submit a copy of that information to any investor who gives funds to the broker in connection with a transaction involving the sale of a series of notes (or undivided interests in a note) secured by real property under section 10237 of the California Business and Professions Code.  Senate Bill 53.
DRE Suspending Largest Tax Delinquents: Commencing January 1, 2012, both the State Board of Equalization and the Franchise Tax Board must periodically make public a list of the 500 persons with the largest tax delinquencies in excess of $100,000.  The lists must include, among other things, each taxpayer's occupational or professional license numbers.  The DRE and other state governmental licensing entities (with certain exceptions) must suspend and refuse to issue or renew an occupational or professional license for anyone on either tax delinquency list.  Assembly Bill 1424.
Agents Handling Appraisal Issues: Beginning January 1, 2012, a licensee cannot knowingly or intentionally misrepresent the value of real property.  Furthermore, a licensee who offers or provides an opinion of value of residential real property that is used as the basis for originating a mortgage loan cannot have any direct or indirect interest in the property or transaction as defined under Regulation Z (at 12 C.F.R. section 226.42(d)).  A licensee or other interested party is also prohibited from using coercion, extortion, bribery, intimidation, compensation, or instruction to improperly influence a person preparing an appraisal or valuation for a real estate transaction.  Senate Bill 6.
Increasing Small Claims to $10,000: Commencing January 1, 2012, the small claims court jurisdiction will generally increase from $7,500 to $10,000 for an action brought by a natural person.  For a claim of bodily injury from a car accident, the increase to $10,000 will not occur until 2015.  The dollar limit in small claims court for an action brought by a corporation or other entity will remain at $5,000.  Senate Bill 221.