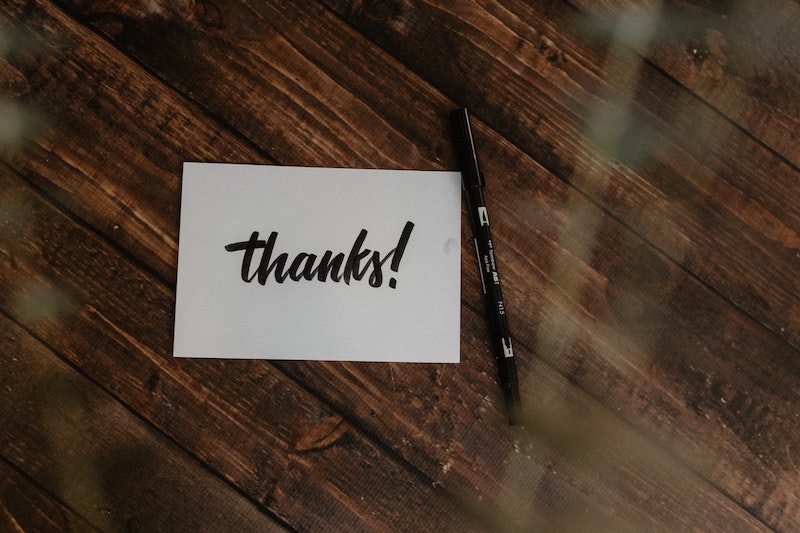 05 Apr

Thank You Notes: A Few Thoughts From Our President, Jeff Russell

Thank you notes. When was the last time you wrote one? And, I don't mean an email or text thank you, but a "pick up a pen and paper, write it, lick a stamp (for all you younger than 25, yes, you had to lick stamps), and take it to the post office" kind of thank you note. 

If you haven't written and sent one lately, I encourage you to try it. I have a stack of cards that I have received over the past 35 years that I keep in my desk drawer. I often pull them out if I am having a rough day or organizing my desk. 

When I read them, they always bring a smile to my face (even if I've read them 20 times). Why? Because they help me remember that I have made a positive difference in other people's lives. That's such a great feeling! If you want to help someone you care about have that feeling, it's easy. Write them a good old fashioned thank you note. 

Here are a few suggestions for making this part of your daily, weekly, or monthly routine. A few years ago, I committed to writing more cards. I committed to writing five each week. Sometimes I wrote one a day and other times I wrote them all on Friday. I did it, and it was easy the first three weeks. I wrote cards to clients and co-workers mostly. 

After that, I wasn't sure who else to send them to, so I made a list. The possibilities are endless – mom, dad, sister, brother, neighbors, friends, UPS driver, pastor, friends, yoga teacher, child's teacher… you get the picture. 

Don't overthink it. Don't worry about your handwriting (I guarantee yours is not as bad as mine!). Just say thank you. I am confident it will not only impact the lives of others, but it will also make you feel pretty good too! 

To all of our clients, thank you for giving us the opportunity to be your trusted escrow partner.

Life is good. – Jeff 

If you have any questions about escrow or our services, please reach out. We are here to support you.