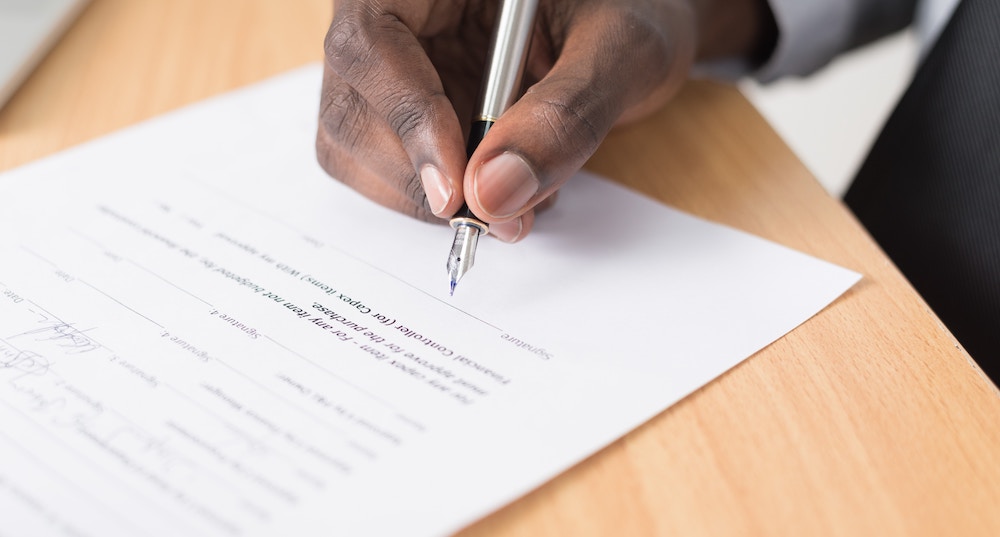 22 Jan

What is the Escrow Statement of Information Form?

The Statement of Information Form is just one of the many documents you'll come across when buying or selling a home. So, today, we wanted to shed some light on this topic by sharing some valuable information about this particular form. 

What Is the Statement of Information? 

The Statement of Information (also known as the Statement of Identity) is one of the forms that you will encounter during the escrow process. Both buyers and sellers will receive this form with their initial escrow package, and it is to be filled out and returned to the escrow holder. The information it contains is the party's name(s), date(s) of birth, social security number(s), and current and previous address(es), etc. The title company of record requires this form to transfer title.

What Does the Statement of Information Do? 

The Statement of Information is important because incorrect information can cause delays in closing. It establishes and confirms identity for the title company so they can check into any unresolved matters that affect real property like child support liens, judgments, bankruptcies, and more. Once filled out, the title company will check for any of these filed against people with the same or similar names.

Why Is the Statement of Information Important? 

Below are a few scenarios that demonstrate the importance of the Statement of Information form. 

Scenario 1:
The Buyer/Borrower is Susan Rogers. When title runs a name check, they discover that a "Susan Rogers" has defaulted on her child support payments. After some further investigation, it has been determined that the "Susan Rogers" in question is the Buyer/Borrower. This allows escrow to advise the Buyer/Borrower to bring her account current, while also allowing her to secure an updated statement that will be sufficient for title transfer.

Scenario 2:
The Seller is Michael Nichols. The title company runs a name check on "Michael Nichols," and they find recorded liens and judgments filed against someone with a matching name that must be satisfied. For title to eliminate our Michael Nichols (the Seller) from these potential liens, they run a check of social security numbers, previous addresses, etc. that were provided on the Statement of Information to see if there is a match. In this example, the seller, Michael Nichols, has been eliminated as the potential party who owes thousands of dollars in liens. 

As you can see, this seemingly benign information form can be critical during a real estate transaction, which is why it is so essential to make sure that you have filled it out correctly. Your Escrow Officer will work closely with you to ensure that the form has been completed and returned promptly, as the title company will not be able to return a clear title unless this has been done. 

Please be advised that each transaction is case-specific. If the Statement of Information requirements give you cause for discomfort, talk to your Escrow Officer about the specific needs of your escrow. Your Escrow Officer will be able to explain the Privacy Act Notice with which all of our companies are in compliance.
---
For additional assistance with all of your escrow needs and questions, please get in touch! We are here to help you!